This is just a quick update to let you know about 2 stocks that are on my radar as potential additions to the Data-Driven Portfolio. I will not be necessarily buying these two stocks, but I just want to share these ideas with subscribers so that you can do your own research on them in case I decide to pull the trigger in the near term.
I think I will still focus more on adding to current positions and reducing the number of positions in the portfolio going forward. But still, these are some stocks that are on my radar and that I would consider buying.
Cloudflare
Cloudflare (NET) is one of Fastly's (FSLY) main competitors, with a growing presence in CDNs, security, and Edge Computing. While Fastly is typically focused on larger customers with more sophisticated needs, Cloudflare has done a much better job in terms of gaining more customers of different sizes and expanding into new markets.
Fastly has the most sophisticated tech, but Cloudflare is doing much better on the commercial side and is growing at a faster rate. Importantly, owning both Fastly and Cloudflare in the portfolio can help to diversify competitive risk away in a very attractive industry.
The company has a solid track record of consistently exceeding growth expectations, which is something that I always appreciate in a business.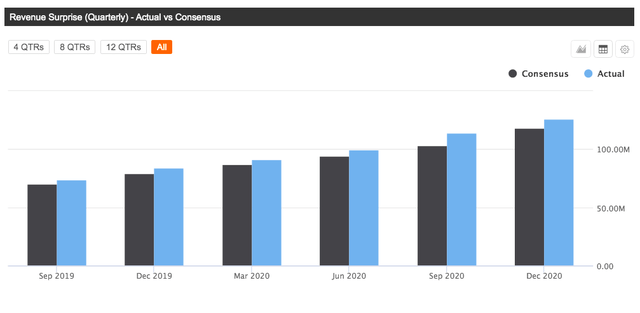 The numbers last quarter were very strong, but the stock keeps getting hurt by the rotation out of growth stocks.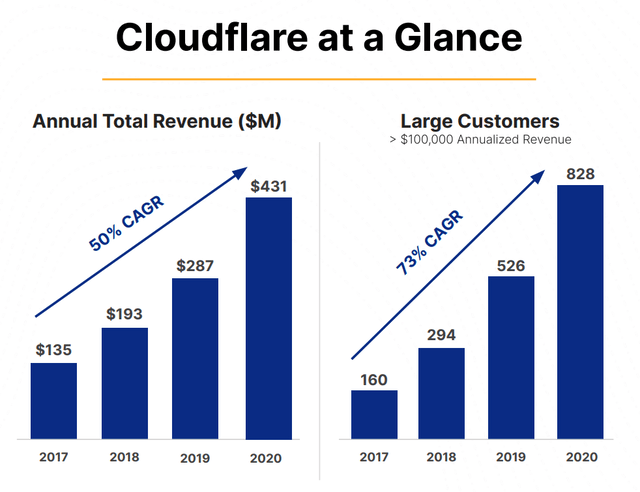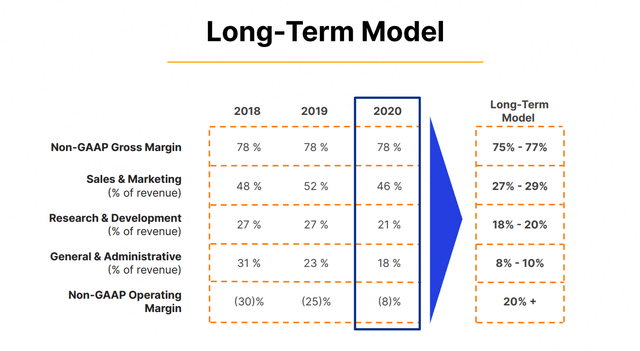 Cloudflare is trading at a price to sales ratio of 40 times revenue for 2021, which is not cheap by any means, and it is perhaps the biggest vulnerability in the stock. That said, as long as the fundamentals remain solid, pullbacks can be considered buying opportunities for investors in Cloudflare.
Ondas Holdings
Ondas (OTCQB:ONDS) is an exceptionally risky stock, and it has low liquidity levels, so investors considering a position in this stock should use limit orders and be patient with the purchase because they can get horrible price execution if not.
This is a company that has a minuscule revenue base and is losing a lot of money, so it can even go broke if it doesn't work out. The main risk in Ondas is not that it can suffer a contraction in valuation, but rather that it can go to zero, as simple as that.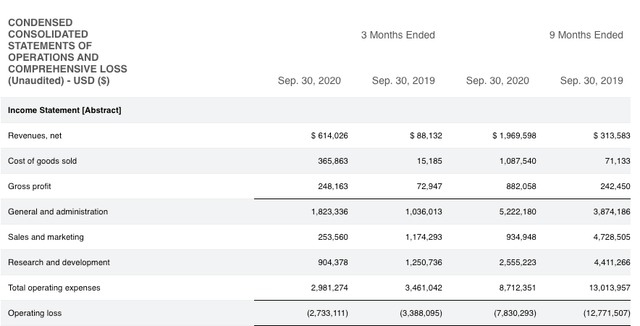 Ondas is a developer of private licensed wireless data networks for mission-critical industrial markets. The Company designs and manufactures its multi-patented, Software Defined Radio platform for Mission Critical IoT (MC-IoT) applications. In simple terms, the company provides private networks for industries that require their own managed networks and cannot use the public networks because of security and reliability considerations.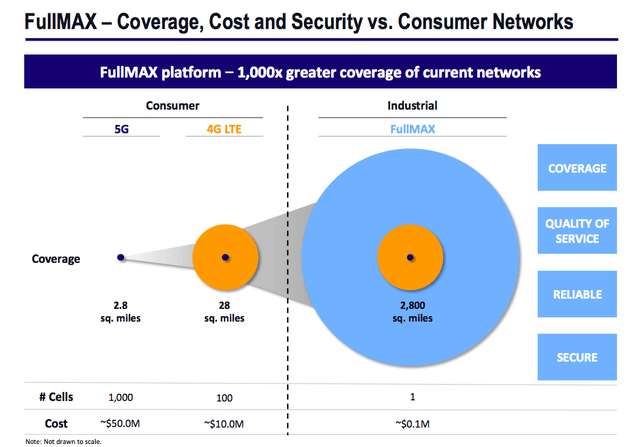 The company has a partnership with Siemens, and it has recently announced a new partnership with Rouge Industries to target the US Government and Defense markets.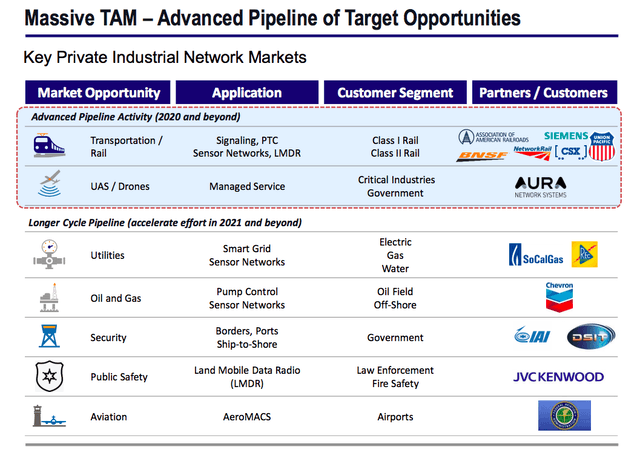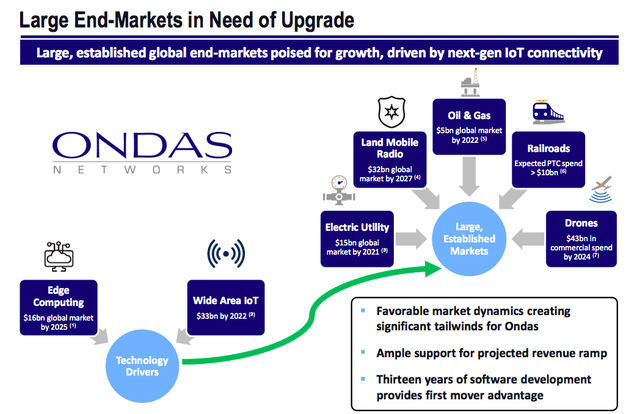 Lots of companies such as railroads and utilities are required to upgrade their networks, and the drone markets could be a massive opportunity for the company in the future. I have been looking for a way to play drones, but it is not easy to find stocks at a reasonable valuation in this market. Ondas is obviously not a pure-play in drones, but it can be an interesting pick-and-shovels move on several interesting markets.
Again, the company is losing money and will need more capital in the future, so we need to be ready for volatility as Ondas issues shares in the years ahead. If the company does not get access to financing it can go broke and disappear, this is a very real risk.
On the other hand, if it works well it is not hard to imagine a scenario in which the stock can deliver 5x or 10x returns in the years ahead.
The table shows revenue estimates and price to sales ratios for Ondas in the future. In all honesty, valuation is the last of my concerns, as the market cap is only $350 million and we have much bigger risks to worry about.

The stock is set to open down by almost 9% in pre-market, but I like the volume action on the chart. Notice that the green volume bars are typically higher than the red bars, which means that the stock is rising on higher volume than it is going down, so perhaps there is some accumulation going on in this microcap.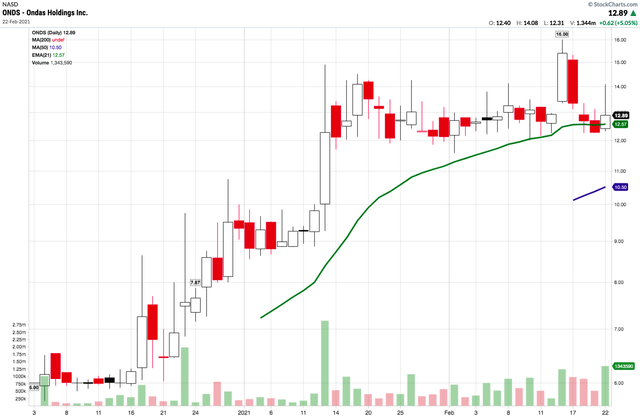 This is just a quick introduction. If I buy any of these stocks I will provide more recurrent coverage on them going forward. As I said above, I am thinking about concentrating the portfolio more on my favorite names, so I don't want to be adding too many new positions to the list, but these are two names that I am interested in buying in the short term.
Disclosure: I am/we are long FSLY, ONDS.
I wrote this article myself, and it expresses my own opinions. I am not receiving compensation for it. I have no business relationship with any company whose stock is mentioned in this article.