I am starting Ondas (OTCQB:ONDS) as a 2% tactical position in the portfolio today. I will update the spreadsheet later tonight. The Buy Bellow is at $14. Please don't rush to buy this stock with market orders, because if you do that you are going to move prices and you will get a horrible entry price on the stock.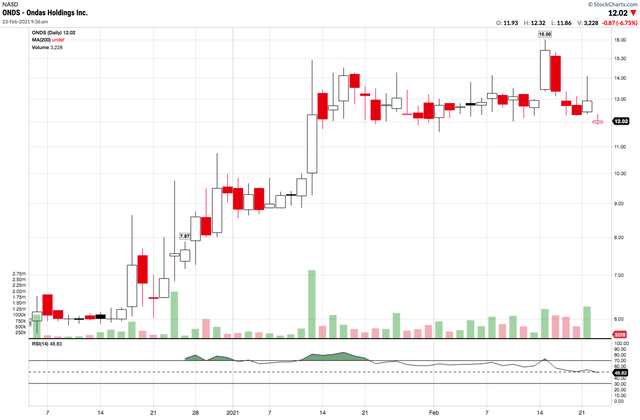 That is all for now. After that, I am planning to conserve cash and if tomorrow we have more downside follow-through I may consider some protective measures such as raising more cash by selling other tactical stocks and hedging with inverse ETFs.
Disclosure: I am/we are long ONDS.
I wrote this article myself, and it expresses my own opinions. I am not receiving compensation for it. I have no business relationship with any company whose stock is mentioned in this article.
Additional disclosure: I started buying a bit of ONDS when doing my research a few weeks ago, I will bring the position size to 2% today.